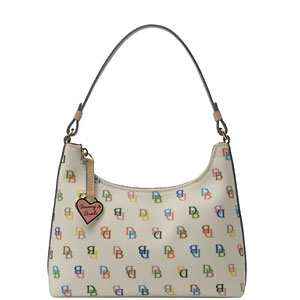 I left my purse…
On Friday I broke out in song my best Tony Bennett rendition while creeping through traffic in a taxi, driven by a French woman…"I left my purse…(piano music)…in Paris."
Okay, I was tired of it anyway, but I didn't want it to get stolen!  I had carried that Dooney and Burke handbag for at least 3 years, maybe 4.  The night we went out for dinner at Le Gramont in Paris, I was kicking myself that I had not remembered to pack a little black dinner bag and had to carry an "everyday" purse which clashed with my Neiman Marcus animal print jacket.  Gasp!
So, maybe I wasn't sufficiently careful.
We had been in and out of at least 6 restaurants, looking for my friend's craving, lemon tart.  It was late and all of us were hungry, and our feet hurt from walking more than we had walked in the past 2 years collectively.
I spotted the restaurant first and suggested we try it.  Our friends were already crossing the street as I tried to keep up with my suggestion.  Then, after we were being shown to the table, I had the bright idea to sit at the table by the door, close to the windows, rather than in the middle of the buzzing diners.
We collapsed into our chairs to study the menu.  My husband excused himself to find the restroom, and I set my purse down with my right hand on the floor, which would have placed it between his legs and mine…only he wasn't there.
While I was studying the menu, which advertised lemon tart (but the restaurant had sold out of it that night), I noticed a group of people crowding the entrance just beside our table.  I thought nothing of it.  Popular place was the only thought I remember having.
The dessert was good.  We got by on creme brulee and talked about life, the way friends do who have known each other for over 30 years.
After a wonderful story of how our friends reunited after she had called off their wedding, we stood up to leave and I searched everywhere under the table for my purse.  How was it possible?  It was nowhere to be found!
The waiter shrugged when we told him what happened.  I guess he sees these things a lot.
I was incredulous.  I had just bragged to my friend who was worried about my husband and me traipsing around Paris without her (she and her husband wanted to tour another site) that I had survived 12 years in Mexico, and that I was resourceful.  I had reared 2 children there and I had never lost them or my purse!
I hate it when my ego takes a blow…especially after I've proclaimed its capabilities. 
It happens to me.  Like the time we left some good friends' house where the discussion centered on how the wife had suddenly developed a shellfish allergy.  My husband commented in the car on the way home, "You're not allergic to anything, are you?"
"No!" I said, "I am only allergic to 'ugly'"
We laughed.  He's always teasing me about my urging him to pass an ugly car on the highway, so that I don't have to look at it…or how I won't sit in a restaurant facing the kitchen or the waitstaff station.
Just 2 days later I developed a shell fish allergy that, to this day, prevents me from eating the food I most love…oysters, shrimp, and crawfish.
So, I should not boast.
My purse was "fished" out from under the table while that group stood close by standing guard.   I lost $500, the Dooney and Burke purse, my passport, and 3 really good writing pens (I have a thing for writing pens).
The rest of the evening was full of me trying to make myself feel better.  "Okay," I told myself, "You had a bad day…but it was not as bad as Princess Diana's day in Paris."  And…"Maybe those people really NEEDED your money…just pretend you GAVE it to them."
I got back to the room that night and could not find my reading glasses.  "Great!"  I thought.  "Those were Gucci glasses!"
I didn't realize that I had become such a materialist!  This is me…the person I thought was not into all that!  After all, I have washed clothes on a rub board in Mexico!
Never mind.  I checked to make sure my Stuart Weitzman black heels were still there.
Okay, I left my purse in Paris.  And I also learned a lot about myself, darn it!
Leave it to fate, when you just want to have a normal vacation!