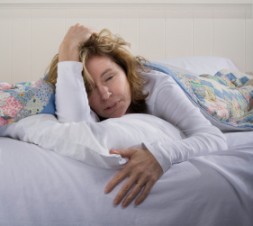 me and my big mouth
Benadryl goes everywhere I go.  Those little pink tablets are tucked in my purse, my computer bag, and my medicine cabinet.
I think I wrote about developing a shellfish allergy in an earlier post, but I am okay with repeating myself these days.   I had just bragged about not having allergies, after visiting friends who told how the wife had suddenly become allergic to shellfish.  My husband and I laughed that the only allergy I had was to "ugly."
And then the next week I broke out in a rash all over my body after eating shrimp in Miami.
The doctor was sure it was from shellfish, and that is when my relationship with Benadryl began.
A couple of days ago I bragged to my husband that I had made it through almost the entire summer without getting a cold.  And the next day I came down with one.
I guess Someone wants to keep me humble.
So I am writing this post with those pink tablets by my bedside and hopes for chicken soup and coca-cola.  Time to bring out all those old television comedies to cheer me up!
Maybe I'll brag that I've NEVER won the lottery!